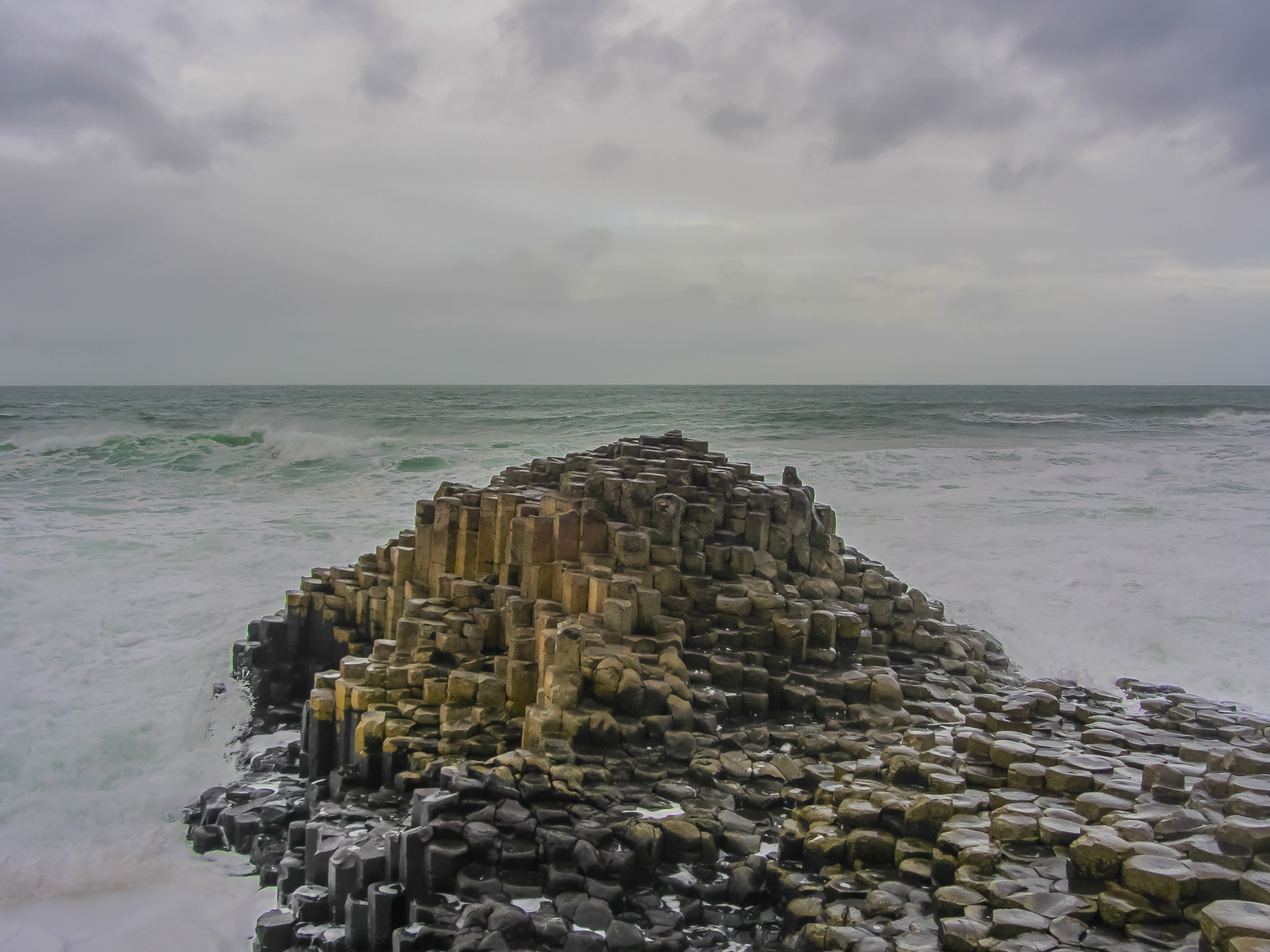 Acazia Official Northern Ireland Blog – The Jagged Coast
The bus took me through emerald fields and down the coast where the city waited for me. A light drizzle of rain claimed the sky, as it would through most of my time in Northern Ireland. The hostel wasn't too far away; down the main street, a left, a right, then a left again. My backpack felt as if it had grown heavier, not due to packing any more, but rather a lack of carrying it over the last month.
Checking into Lagan Backpackers hostel https://www.hostelworld.com/hosteldetails.php/Lagan-Backpackers/Belfast/35530 was quick and easy, the usual passport and credit card check, then into my room. I was surprisingly looking forward to meeting new people again, but that didn't really happen here. My roommates for the week were distant as usual, and as much as the bed curtain blessed me with privacy, it cut off any opportunity for discussion. The few interactions I did have with an Asian lady who couldn't open the door and a Lithuanian guy that offered me a beer.
Belfast was very grey, partially due to the overhanging clouds and somewhat because this was indeed, a city. The spots of greenery were mostly on the outskirts of the town, but that didn't stop it from being splendid. Church spires sprang up from countless intersections and a colorful array of shops, from cafes to fashion stores lined the streets. Hidden away, and a 30 minute walk into town from my hostel was a glorious red and white sign that read: "Tim Horton's." I drooled a bit. A staple of Canadian culture and coffee shops and the first one I'd seen in months, this was a well missed comfort from home. Needless to say, I spent a good three afternoons in there, sipping away my large steeped tea, double double, and powering through another chapter.
Meals were back to sandwiches from the corner store and complementary breakfasts from the hostels. Belfast wasn't overly expensive, but seeing as how everything is in British Pounds rather than the Euro, the exchange rate makes it a little higher than mainland Europe.
Down the road was the college and just beyond that, a museum. It was an unexpected treat, brimming with knowledge from outer space and geology, to prehistoric times and the rise of mankind. Dinosaur bones, a taxidermy Irish Deer, precious stones, an Egyptian mummy and various ages of art, this place really did have a little of everything.
Along the north coast of Ireland rests the edge of the world, or at least what felt like it. Nearly two hours by train then a 45 minute bus ride along the jagged shoreline brought me to the Giant's Causeway. Overlooking the sea was a pearl of a hotel and beside that the just as impressive, shiny black information center. I slipped behind the hotel and found the path leading along the cliff.
The torrent of waves slammed mercilessly against the rocky shore far below. A flurry of winds spun around me and threatened to blow me over, but I kept my footing. Along the trail I walked with a steep drop mere steps to my left. There was no wildlife around, only rock and wind and waves. When I came upon the sight, the main appeal of this place, I looked on from above. Hexagonal blocks, all fitted symmetrically together strode out into the ocean, declaring their eternal challenge of land against sea. The waves continued pounding the shore, and the shore continued to hold.
Down on the beach I chatted with one of the park rangers on duty there. We had a laugh about her job, which was standing there, watching the scenery and explaining science to casual tourists like me. A photo-op of the causeway happened next, followed by the hike back up to the top. I was 10 minutes late for the city bus, so I had to wait almost 2 hours for the next. By the time I'd taken the train and finally gotten back to my room, my legs were dead. I didn't move from my bed for hours.
It's nice to get back into a routine. As much as it's stressful hopping from place to place, looking for transport and accommodations, it has an odd sense of fulfillment when done right. When there's a ton of new things to see and do, the shops and train stations are not too far, the bed is comfy and the people are friendly, it's an enlightening experience.