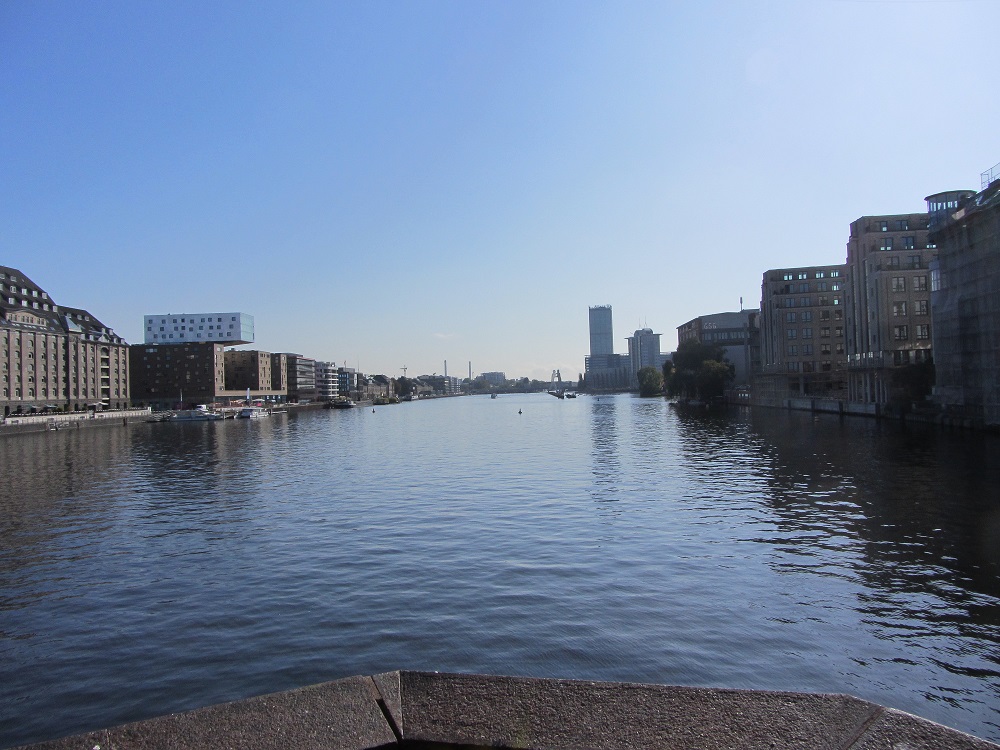 Acazia Official Germany Blog – Boring Berlin
So the title may be a little misleading, but I had an enjoyable week. I did nothing. Yep, pretty much nothing. I got to my hostel 3 hours early https://www.hostelworld.com/hosteldetails.php/36-ROOMS-Berlin-Kreuzberg/Berlin/35359 and waited for check in. Screaming kids were running around, unknown to me if they were the children of guests or staff.  I overheard the receptionist and a guest discussing an additional fee for his late checkout. It was pretty high, so I reminded myself to make sure I checked out on time. Soon enough I could drop my bag and put up my feet.
The walk through Berlin was fine with a nice breeze and warm sunlight, leaving the touristy north and heading a little south. It quickly became apparent that this new area was a little sketchier than around Brandenburg Gate. Graffiti covered the ground floor of EVERY building, including the bathrooms of my hostel. Down the street was the local grocery store and everyday outside were homeless and dealers. The dealers didn't approach me there, but at least three different guys outside the park did. I had my headphones in, so I just waved them off but needless to say, I tried to avoid the area.
Just because the people were a little unnerving wasn't the reason I was so secluded this week. There are two kinds of vacations: one where you see and do everything like museums and tours and another where you lounge and do nothing. In this area there wasn't a ton of touristy stuff to do, more night life which isn't my thing, so I took a slack week. Instead I wrote, a lot, and got some good work done for my job back home. I chilled around the hostel mostly, watched videos for a few hours and caught up with friends back home. Again, sounds boring to you but very necessary for me.
Continuing with the wonderful roommates I've had, there were a few of note. The first guy I really talked to was Australian vacationing with a broken foot. We chatted about what you'd expect; schooling, the weather, etc. When the topic of wildlife finally came up, he laughed. Yes they do have enormous snakes and spiders down there but even more of a problem are kangaroos; yes kangaroos. They're the deer of down under, chowing down on people's gardens and causing traffic accidents. I told him how driving into a moose could transform your car into a convertible. He didn't believe me until I showed him pictures.
Alongside him I met a Spanish dude in his early twenties trying to get a job, a guy from Texas doing the same thing and an Italian gentlemen going into university. So is Germany is a job hub? By the way, did you know on a German resume you have to have a photo?
Then there were the girls in my room. It started with three, but then moved up to five; all French. The two groups jabbered back and forth and between each other. Maybe if I'd paid a little more attention in class, I would've had some idea of what they were talking about. For dinner one night, the new pair joined me (the other tables in the eating room were full.) The one who I primarily spoke to, despite being Parisian, had a thick English accent. I guess that's what happens when you get a teacher from the UK. She was a tiny thing on her birthday weekend and upon returning home, would go back to school before looking for work at a museum. They said they were going out that night (their last night) and may have been deciding whether to invite me or not. I ask what they'd be getting up to. They told me the name of the 'special' club they were looking at; I looked it up and noped out of there fast.
So much to do in so little time. Booked my train ticket and next hostel a few days in advance, as always, and was pre-packed before morning came. It would be another easy trip since the train stations were close to both hostels. I'll hold onto some Euros for when I come back, but Poland has its own currency.