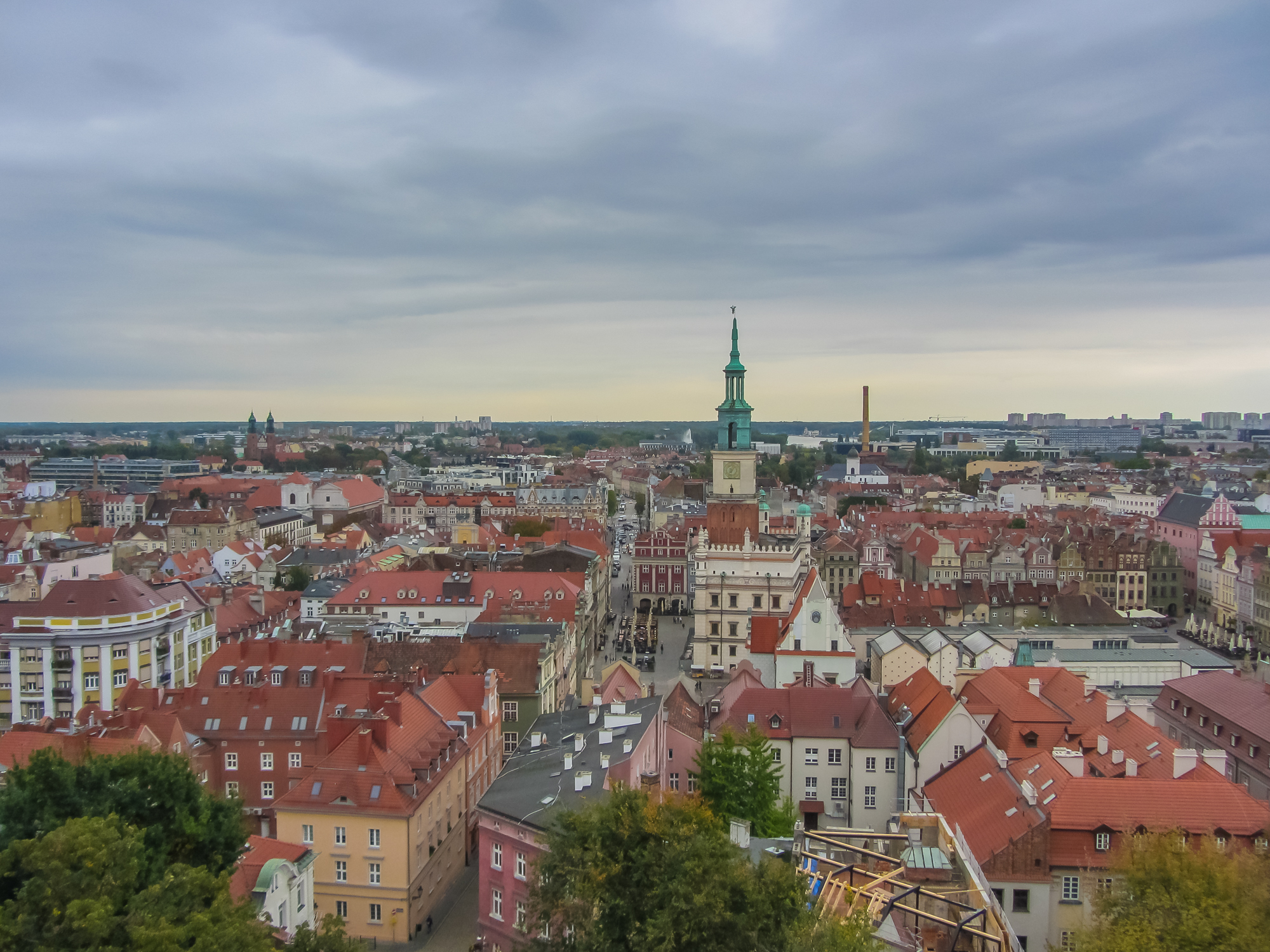 Acazia Official Poland Blog – Poznan's Palaces
My first taste of Polish air was a face full or smoke pit. As previously mentioned, the hostel wasn't too far from the station and though the whole road outside the building was under construction, I found it relatively easily. Polo Loco https://www.hostelworld.com/hosteldetails.php/Poco-Loco-Hostel/Poznan/59885?dateFrom=2019-10-07&dateTo=2019-10-10&number_of_guests=2 or as I liked to call it, the crazy chicken, was on the third floor. Now by third floor I don't mean two flights of stairs, I mean three. In Europe their ground floor is our first floor; their first floor is our second and so on. So up I went and down I flopped with my fat beast of a bag.
If Germany was cheap, Poland was discount. The prices in accordance with the exchange to the CAN$ are so incredibly low it's almost laughable. My hostel cost less than $10 a day, and groceries even less.
Throughout the week I did the usual; found the new grocery store, wrote, worked, wrote some more, watch some videos and enjoyed my time. Lunch and dinner were a mix of pasta, pastries and some fine microwavable hotdogs and cheeseburgers with breakfast being fresh fruit, tea and cereal (for the first time in a month.) I found a mall not too far way and took a walk through. It was easily thrice as large as the biggest mall at home. And despite most stores and brands being Polish, or at least European, there were some familiar sights too.
The big adventure this week was the Imperial and Royal castles as well as the old town center. First was the Imperial castle, build in 1905. I ventured outward in the perpetual grey sky that hangs over Poland. I circled the property first before entering the back garden. It was a lovely little patch of green in the mostly grayscale city. With no signs or attendees to be found, I walked right in the back door, started looking around, only to find office spaces. Curiously, I ascended to the next floor; offices with meetings in progress. I was getting strange glances, so I ducked out of there quick. Maybe the front door? Not much there either. I think it was some kind of theater, currently closed with custodial workers and of all things a coffee shop still working.
Well that was disappointing; I wanted a castle. I was going to the other one tomorrow, but since the previous was a bust and there was still plenty of daylight left, I figured I might as well do the Royal one today as well. A few songs later I found my way up the winding cobblestone road to the old castle door. I was about to reach for my wallet when I saw the 'Today: Admission Free' sign. Not pre-planned, just lucky or meant to be.
185 steps to the top of the stone tower; not too bad. The view of Poznan was incredible, stretching for leagues in every direction. Church spires crowned the city with far of forest and industrial buildings filling out the scenery. The castle grounds were small but practical, built atop a tall wall of brick. Inside, the keep had been transformed into a museum. Hundreds of years old pottery, clothing, books and coins were displayed in full glory. It was pretty empty aside from a far off school field trip, so I nearly had the whole place to myself. I tried not to get all giddy when I found the armory of arms and armour, and in the basement, the treasury.
When it was finally time to call it quits (I was hungry) I quickly toured the old town center and would have stayed longer, but the rain started again. I'm sure it has a fascinating history, with its building being all sorts of different pastels. Unfortunately, the walking tours in English were on days that poured, with the sunny days being reserved for Spanish. A terrible design flaw in my opinion. Anyway, win some lose some.
My roommates? A cool pair of chaps from the UK or a cute Russian girl? Nope. I talked to basically no one all week except for one ancient Asian lady with a thick Australian accent. What's with all the Aussies? For some reason my 12 bed dorm had only those kind of grumpy people you just avoid and as usual, a few party goers. On the last two nights I had 3, yes 3 old lady snorers. One even left her light one which lit up the whole damn room. It was so bad, so terribly loud and annoying I had to switch my head and feet position to turn away as far as possible and run gentle music on high volume all night in my headphones just to sleep. I miss sleeping soundly. Oh, and the first on-suite bathroom I've had since Amsterdam was closed for half my stay with a broken door handle. Cool.
The train to my next destination leaves early afternoon, so I'll have plenty of time to get ready to go. I'll probably do a little more novel work before I make my way there.