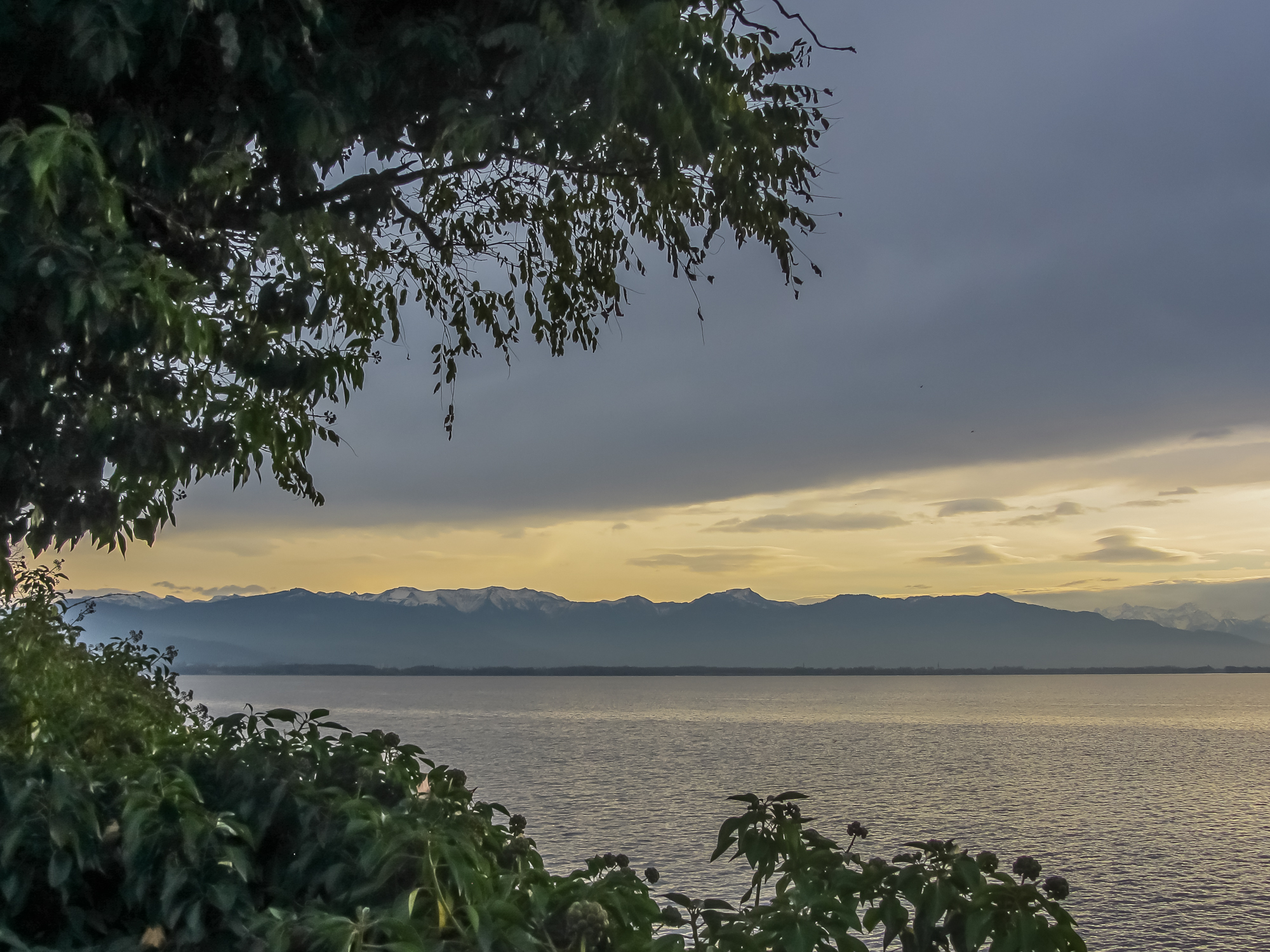 Acazia Official Germany Blog – Lake & Lindau
The PA system exploded with German gibberish as I made my way to the platform. Another lady waited there, pacing from end to end. When she reached me she asked, in German, "Lindau?" I nodded. Another guy came up to us and the two continued a conversation in German. The train was taking a while, a long while. The PA spoke some more words and the two natives turned frustrated. Their tone changed and worry struck me. They looked to each other, then to me. "Lindau," I said in my very North American accent. They waved me along with them.
Construction on the track ensured our train didn't reach the station. The two German strangers took me silently through the underground (where I only slightly feared for my life) to the subway line. I joined them on the tram to another station, where we waited to catch a ride to a third place. From there we split and I caught the proper ride to Lindau. If it wasn't for the lady and the guy's broken English, my already complicated trip to Lindau would've been much, much more stressful.
Lindau is a town sitting on a tiny island on the edge Lake Constance; a place recommended to me by a few fellow travelers. It's located along the border of Germany and Switzerland and just touching the western tip of Austria. My lovely little hostel https://www.booking.com/hotel/de/inselhostel.en-gb.html?aid=375018&label=review_am&appvl_email=1&rurl=9f965e22bde19b91&tab=4&type=total#tab-main was almost kissing the water, with a decent view of the lake and surrounding mountains from my bedroom. The train station was literally steps away, so close that I could've have a conversation with the conductor from my window. Upon arriving and checking in, the hostess informed me of some changes.
"So you requested the ten bed room, but there was an accidental double booking and now that room is filled, so we'd like to put you in our four bed room."
"Alright…"
"And the only other occupant with be in for two nights, so you'll basically have five to yourself. Is that ok?"
I kicked off my shoes and lay down. An empty room, a fitting reward for what trials the trains had put me though.
The rest of the week followed as normal, with the shopping, the working and the writing. My two night roommate was, unsurprisingly, a German lady. She was only ever in the room to sleep. The language barrier made communication with her a little difficult, but pointing to her phone and her broken charger made what she was trying to say abundantly clear. The only things that bothered me were a) that one guy who stole the kitchen's kettle making instant noodles impossible. b) that other guy who I listened to throwing up while brushing my teeth and c) the girl next door. She constantly played loud Italian music through the evenings, slammed her door every so often and hosted a party one night. On another, there was the unmistakable sound of …. squeaking; presumably her, some guy and her bed. It didn't last very long, which I'm assuming was disappointing for them. At least I got to sleep early that night.
Despite it being only November, their Christmas market had popped up. The breakwater was flooded with cabin-like stalls, selling everything imaginable; from foods and hot drinks, to holiday knickknacks and decorations. I wandered for over an hour, taking in the sights and smells of apple cider accompanied by instrumental holiday music. Within Lindau itself, lights were being drawn and put up and banners of holly hung above the streets. An enormous tree glowed in the early evening with patrons at its base, enjoying a drink from another cider stand. All that was missing was a little dusting of snow.
The lake stretched a long ways, so much so the far city of Konstanz was invisible. Not hidden and standing proudly were the mountains of Switzerland. I couldn't find any peaks or ranges by name but the view was extraordinary.
Lindau was a spectacular little place to sit back and relax. The train station below my window lay dormant and there were no roommates or neighbors to bother me. I unplugged my music and closed my book, just for a minute, and sat perched upon the window sill and enjoyed the view. The sunset painted the sky in pastels of pink and purple…