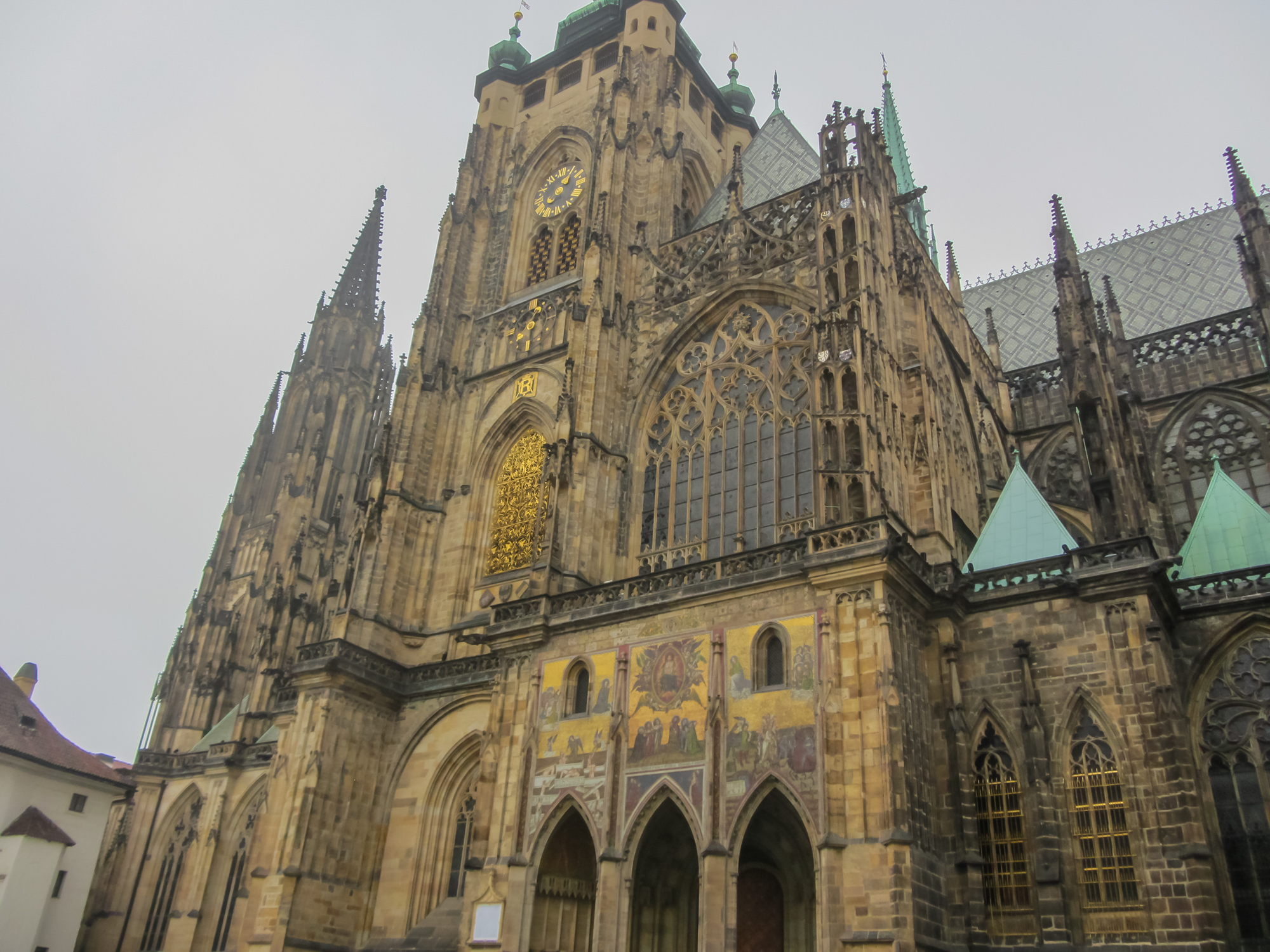 Acazia Official Czech Republic Blog – Pretty Prague
Fog and mist. A grey haze fell upon and drifted through the city for most of the time I was there. A night time walk through the winding roads led me to Art Hostel. https://www.hostelworld.com/hosteldetails.php/Art-Hole-Hostel/Prague/43324 It was nice, and though my room was large, the little alcove I was tucked into was quite. There were a few people from multiple backgrounds packed in with me over the week, notably two Asian girls from Korea; South Korea. They made sure I knew it was south.
Smoking is bad, and when you're housed in a room with a bunch of other people and not being subtle about it, especially so. You've already been given a warning, you're acting extra sketchy, drugged up, hitting on all the ladies and walking around in not but a towel. I'm not surprised you were thrown out of the hostel. Doesn't bother me none.
Now a quick run though on money math. At the time of writing this, when in Germany, I was dealing with the common Euro. A simple enough calculation when shopping: add half; if it says 10E, it's actually 15CAD. Then the Pols had their own currency and that came out at one third; if it says 10PLN, its only 3CAD. Now, when I came to Czech Republic I freaked out. The numbers where so incredibly high, like disgustingly so. Then I figured out the exchange was 17 to 1. A 10CZK item was under a dollar, around 60-70 cents.
So many things to see. Prague Castle, especially from the balcony, had a great view of the city, the canal and the multitude of bridges. Though the sky wasn't blue, it was breath taking none the less. The church and grounds were lovely. The castle museum boasted many portraits and decorative things along with a weapons room and a collection of musical instruments. Live, centuries old music played from behind the closed doors of a sold out show. Through this beauty though, came something sour.
Things are all starting to look alike, feel similar, and get dull; boring. Nothing against Prague, but I did not enjoy it as much as I should have. I've been to so many splendid cities, but by doing the same thing over and over, this routine is getting exhausting: Find my train, ride said train, walk to the hostel, check in, sit on a bed in a room filled with strangers and try to do some work. Now time to find the nearest grocery store, hope the showers work and pray my neighbours don't snore. Wander the city hours alone and gain a few blisters along the way. The cold of winter is already starting to kiss at my cheek.
These weekly blogs take time, not much but still, mental effort. Acazia is suffering too. My steam, this new found adrenaline of writing freedom has swiftly dwindled. Seven weeks in and a third of the way through the second book, I need a bit of a break. Boredom and loneliness have started to take their toll on my mind. I have little to no one to converse with, and with no strict schedule to keep me on track, I find myself putting off the few important things I want to do in favour of sitting alone with a screen on my lap.
This stupid self pity took such a toll I almost forgot about the one major thing I actually wanted to see. It was a ways away, an hour by train, but luckily I was reminded to see it the day before I left. The Sedlec Ossuary, also known as the bone church, was filled and decorated with the bones of thousands of dead. It was small, little more than a main room with a few alcoves of bones stacked in pyramid shape to the ceiling. A chandelier of human remains hung delicately over the central chamber flanked by four towers of skulls and crossbones. In a few glass cases around the room were more skulls, revealing their horrifyingly fatal injuries. Hanging proudly off to the side was the coat of arms of House of Schwarzenberg. Brno is next on my places to see and visit. I hope I feel a little better there.