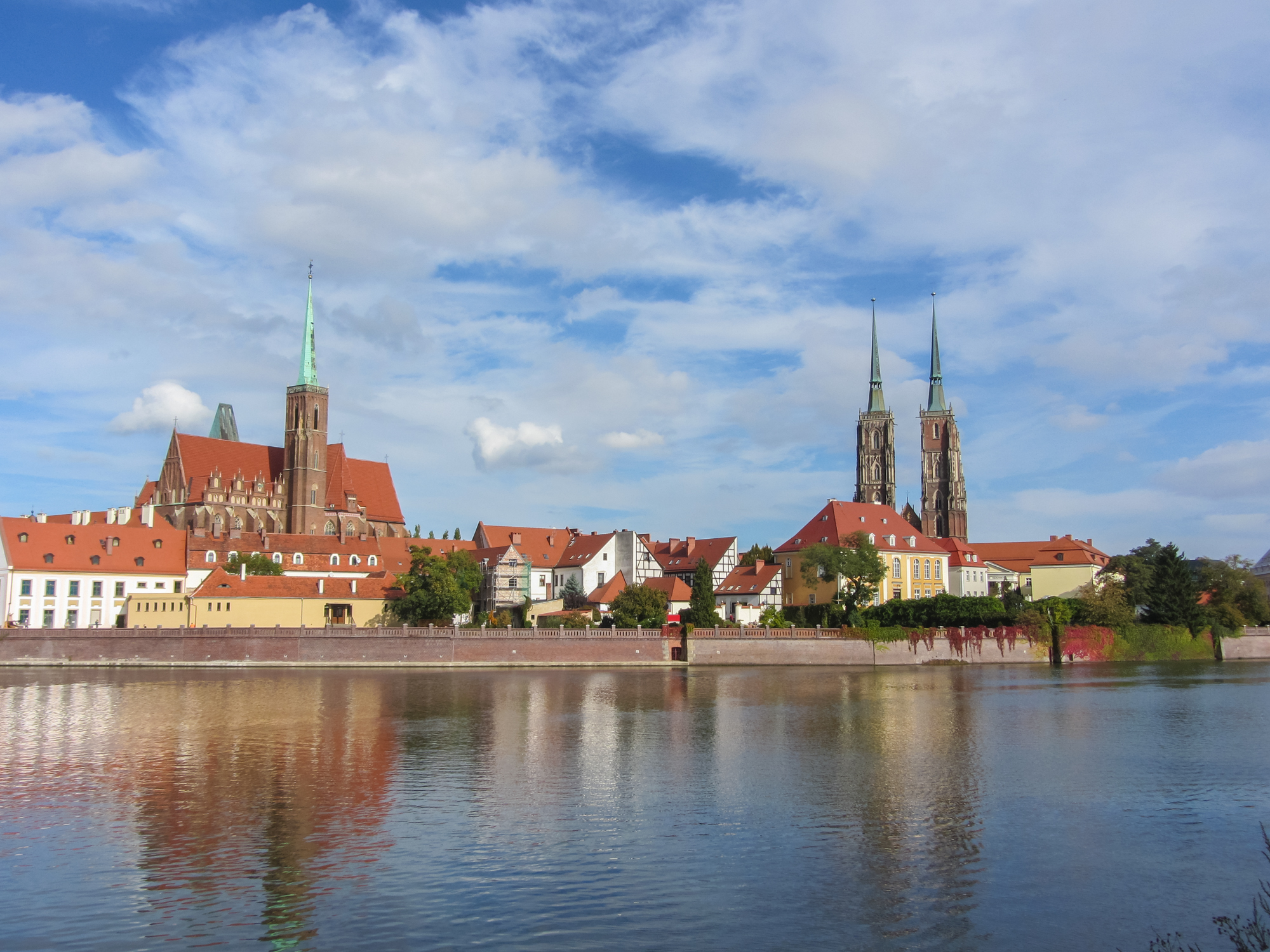 Acazia Official Poland Blog – Whoopsie Wroclaw
It's finally October. I've been waiting to change the date in the title. Happy birthday bro. Now, I don't consider myself an expect traveler, but I'm no amateur either. I made my first mistake this week; three in fact.
#1. The train from Poznan to Wroclaw was missing. I looked and looked but couldn't find the right number anywhere. I was there on time and the schedule was posted on the monitor, but my mode of transportation didn't exist. I did notice a train with a different number departing to Wroclaw the same time mine was supposed to; in ten minutes. I ran through the station and grabbed a seat in the caboose. This absolutely must've been my train. It was going to the same place at the same time. The ticket checker inspected my voucher, and then gave me 'the look.' I explained that this must've been my train just with a different number. Apparently it wasn't. Who schedules two trains to leave at the same time and go to the same place? Anyway, not wanting to be thrown out of a moving locomotive I purchased a ticket for the ride I had stolen. A whopping $10 mistake.
#2. I got hungry, as people tend to do. I strolled to the store, yanked on the door and it rattled locked. Weird. Second place; closed as well. Oh no- it's Sunday. I had been so good remembering the rule, how could I have been so stupid to forget: grocery stores are closed on Sunday all throughout Europe. Agh, I'm starving and I have nothing leftover. Luckily, crisis averted relatively quickly. Though some big chains are closed, little convenience store are still open. I waited in the long, long queue to get my meals for the day and I'm glad I did. I found some new foodstuffs, and after a month of cheeseburgers and plain pasta, microwave butter chicken was delectable. Even after the big stores reopened the next day, I went back to the convince store instead.
#3. To the pieprzony dupek who stole from me, how dare you. You had no right. That was MY chicken sandwhich labeled clearly in the comunal fridge. You are just the worst kind of person. It was $3 and I had to go back out in the rain to get another one. I hope it was good and I hope you chocked on it.
With that out of the way, the rest of my time was fine. The lift to my fourth floor hostel had no walls separating the elevator platform from the doors. It was super sketchy the first time, but not wanting to climb those stairs every day, I got used to it. My roommates were quiet this time, except the first night where there was a huge thud that shook the room. Heads popped out from their hiding places to see nothing and find no one making the clatter. We suspected the next day that the drunken guy had fallen out of bed, but quickly returned to his mattress. And by we, I mean the Indian lady from California and the Polish guy living in the UK, who came home for surgery because England is too expensive.
As for sightseeing, one thing mainly stood out. While there were some cool squares and parks, as well as churches and a mall even bigger than the one in Poznan, it was the art. In its own separate building designed specifically for it, the paining wrapped around the room, encircling me. It was to commemorate the Battle of Raclawice between Poland and Russian in 1794. It was a spectacular masterpiece.
Wroclaw was nice, with a similar feel to Poznan. Chilli Hostel's https://www.hostelworld.com/hosteldetails.php/Chilli-Hostel/Wroclaw/291259 beds had curtains. Curtains! I am not afraid to admit how nice it was to have privacy for the first time in weeks and that I definitely stuck myself in there for a lengthy amount of time.
I'll miss the privacy and the whacky elevator, but I must move on. I suspect I'll be busy in Krakow.