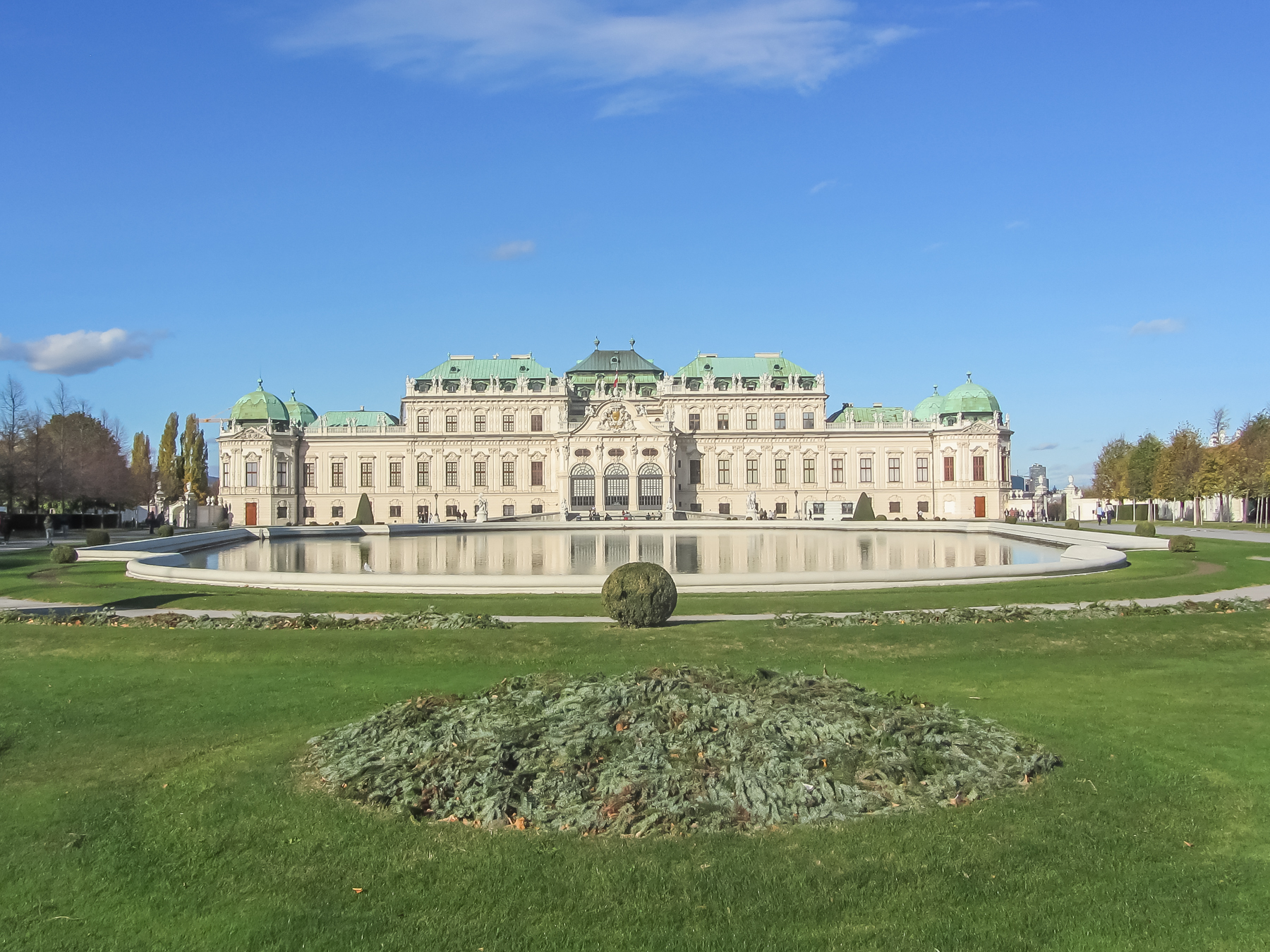 Acazia Official Austria Blog – Venerable Vienna
Vienna, Austria, what can I say? Did you live up to the hype? Well, just like everywhere before, pros and cons. Hostel a&o https://www.hostelworld.com/hosteldetails.php/a-and-o-Wien-Stadthalle/Vienna/29511 was… disappointing. Nothing particularly huge, just the bathroom was the size of a closet, which made showering surprisingly difficult. The fact that there was no kitchen was even more of an inconvenience. There was nothing to cook with; zero, none. No stove, no microwave and only a tini tiny fridge that looked well worn. There was a kettle, but only after filling my cup'o'insta'noodle did I realize there was nothing to eat them with; no fork, no spoon, no spatula. So- they was drunken. Thankfully the supermarket sold premade sandwiches. That, along with some other no-cook foods was my diet for the week. Speaking of… three times now; three times stores have been closed. I don't know what it is about me trying to shop on national holidays but it needs to stop.
My company was interesting. First the Turkish guy, who introduced himself as Persian, was out most of the day and gave me a cookie once. He was nice as was the guy on the bunk below me; the first fellow Canadian I've met on my travels. He was from Edmonton and trying to learn German to move and live here with his distant family. We often had little back and forths; some of his family lived in Victoria for a time and some of mine in Calgary. There was also a dude from Bulgaria who constantly played videos and talked on speaker phone without headphones in. He told me he was a politician and showed me pictures of the business he owned and his model employees. He kept gesturing to the pretty girls then to me, saying "yeah?" Matchmaker I guess. And yes, all three of these gentlemen snored; lightly, but still…
A couple from Germany popped in for a few nights too, and the guy's fashion sense was… non-existent. Now I'm not the trendiest person, but even I know a strange explosion of rainbow colours on both tops and bottoms might look super cool when you're high, but is vomit inducing when not. It was like the love child of tacky Hawaiian shirt and tie-dye. To add to this, he had the audacity to cap himself with a plaid brown beret. Seriously this guy's look was so insane I can't even fully describe nor comprehend it. His girl looked normal by the way.
You were in Vienna, so you must've gone to the opera right? No. Too expensive and I didn't feel I had the classiest attire (but at least I didn't look like that guy.) I did wander about and do the usual book, work, book routine. A ways away, about an hour, there was a place I absolutely had to see; or rather a pair of them.
The Belvedere palace was amazing. Both upper and lower sections of the palace displayed a vast art gallery (or so I'm told. I opted out of from time's sake) and were connected by the garden. It was grand, with a pair of steps rising up to each subsequent level. It was good five minute walk from end to end. Now that might not sound far, but try it. There was a little hedge maze at the lower end, a dried up fountain in the middle and a white gravel path lined with greenery and statues to the top. This was only the backyard. When I exited the grounds from the front, I was met with the splendid view of the main gates and a glistening blue pond. Everyone else was taking pictures, so I figured I might as well join in.
Across a small park waited the entrance to the military museum. I'd been looking forward to something like this since Berlin. The entry hall reminded me of Caesar's Palace of all things. Gold figures carved into columns, painted walls and ceilings and a fancy looking coatroom. The low entry fee made this the cheapest touristy thing I've done so far (aside from the free walking tours.) Up the red carpeted steps and to the floor above were two main exhibits; the Turkish Siege of Vienna and the Napoleonic Wars with a few other conflicts sprinkled in. On the ground floor were displays of the first and second world wars. Through all the guns and swords, armour and artillery there was something I did not expect hidden out back.
They were great places to see, the palace and the military museum, but unfortunately, Vienna didn't quite do it for me. It felt like a city; concrete blocks for buildings that lacked the bright colours of Krakow or the quaintness of Brno. The rail station was a long, boring walk from the hostel. There are probably some small things I missed which would've made the trip more enjoyable, but every big city feels similar. When I came to Europe I was expecting something more; green fields, snow capped peaks and a quite little town to enjoy…