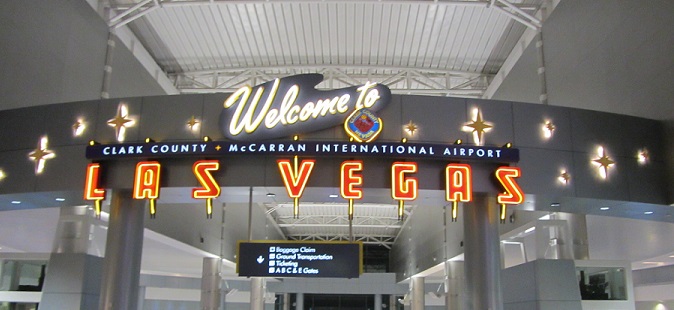 Acazia Official USA Blog – LVWC
Neon lights from dozens of slot machines lit up the hall of the Las Vegas airport. In baggage claim, pictures danced on an Imax sized screen, advertising the local shows and shops. I claimed a taxi and headed down the street adjacent to the strip. Arriving at my hotel in no time, I checked into the Tuscany Suite & Casino and found my room past the pool in a separate building. After a quick bite, I slept off my long day of travel.
The Las Vegas Writers Conference (or LVWC) was held in the hotel's conference center, so there was no threat of getting lost or being late. Early the next morning, I was given my lanyard, and later in the afternoon, the lectures started. There were four rooms with each teaching different classes throughout the day. Reading through the timetable beforehand, I organized myself to attend the ones most beneficial to me.
It was like being in high school again. Hour long lectures were broken up with breaks and lunch. I jumped from room to room, teacher to teacher, writing notes and asking questions. Each class was informative and unique, with each instructor having a different background in the writing community: published authors, agents, editors and business experts.
In the middle of day two, just after lunch, was my pitch. Nervous was an understatement. A sharp, ill feeling clung to my gut and my pulse pounded heavily. Getting ready for quite possibly the biggest and most important interview of my life, I threw on my headphones and enjoyed a soft, calming melody while frantically pacing the halls. Then I sat across from her, Mary C. Moore from Kimberly Cameron & Associates. I talked for maybe sixty seconds, rambling through a half-memorized speech before she cut me off. She asked me questions; things I knew yet hadn't prepared for. I answered each with a hum and a stutter but, oddly enough, and at least from my point of view, she seemed interested. From out of her binder came a card, a golden card that glowed with a divine power. It landed in my hand, and without question, I took it. She said "work on it and come back." That wasn't a yes, but it certainly wasn't a no. Those ten minutes with Mary were worth the whole trip.
After the anxiety left my body, I figured I'd zip over to the strip; I'd earned a vacation from my vacation. I had time to see one hotel, the closest one; Caesar's. This place has to be, by far, one of the biggest and grandest buildings I have ever seen. With columns that stretch high and golden statues of long lost historical figures everywhere, it felt like I was in a European museum; albeit with the lights and sounds of Vegas. After stopping just down the road at the Bellagio and its famous fountain display, it was time to call it a night.
Powering through the last day of the lectures, I found myself at the conclusion of the conference. After a few speeches and applause, the learning had come to an end. Upon returning to my hotel room and kicking off my shoes, I peered out the window. The beam from the Luxor shot up from behind a row of hotels. I still had one more day.
And that day would be long.
Up at eight, and on the road by nine-thirty, I was on the strip by ten. Caesar's Palace loomed over head as I made my way down the street, passing Vegas showgirls along the way. Beyond the Eiffel Tower and within Planet Hollywood was a mile of shops with treats, clothes and all sorts of knickknacks. At New York New York, I enjoyed a classical American foot long before heading to the rollercoaster. I tried not to get all giddy when I saw the castle, Excalibur, and the pyramid that had been teasing me for the past three nights, the Luxor. After checking out Mandalay Bay and its shark tank, I headed back by monorail.
I popped into the Venetian next. Not being a heavy drinker, I didn't blow my cash on alcohol, but when the temperature hit 30C, it was time to get a Daiquiri. I strut around; drink in hand until I happened upon Treasure Island. I knew this was my last stop. In a back corner I found a machine, with the One Ring spinning on its display board. Tolkien wouldn't do me wrong. The machine ate my ten dollars and, within five spins, had become a part of the treasure hoard. With head hung low and drink empty, I marched back to my hotel, cursing those damn hobbitses.
It was May 6th, the last day of my vacation. I packed up, securing Mary's golden card tightly in my binder with the rest of my notes from the conference. A taxi brought me back to the airport, where I waited a few hours until the first of my flights home. From my bag came a notebook and pen. On went my headphones. A gentle beat flooded into me, carrying with it the inspiration and desire to do the thing I love to do; write. "Acazia book two: The Stone of Corruption." I started, and for hours, didn't stop, until the wheels of the final plane touched down.